The Perfect House Shoe for Any Occasion.
The Black House Mules are a go-to for any outfit and provide the support you need to conquer life at home and coziness you crave when kicking back. Effortlessly dress them up or down for wherever the day takes you at home.
Some of our favorite features:
  Soft & cozy inside
   Cushioned insoles with arch support
Great for hardwood & tile floors
  Lightweight, sneaker-like soles
   Easy to slip on and off
  Made from premium, plant-based & recycled materials like apple leather, sugarcane soles, recycled plastic lining, recycled polyester suede and cork insoles
 We offset carbon emissions on every order
---
Sizing: We recommend to size up a 1/2 size. 
---
MADE FROM PREMIUM, SUSTAINABLE MATERIALS
We believe in creating the change we want to see. That's why we've chosen high quality plant-based and recycled materials to make every slipshoe®. 
Our sustinable slippers are produced in small batches at our factory in Portugal and our packaging is made from recycled cardboard & recycled paper.
DESIGNED FOR UPTIME™
Home time can be anything but downtime these days so we designed our house shoes for uptime™.
Dooeys provide the coziness of a slipper with all-day comfort of a sneaker. Whether you're hosting friends, kicking back, or getting things done around the house, you'll feel stylish and supported in Dooeys.
Customer Reviews
Great look, comfortable
I think the material at the top could be a little softer but I love the look.
01/09/2022
Sonia C.

United States
Can't believe they're vegan leather!
Title says it all; these look, feel, and wear like real leather. But you get to feel so much better about how they're made! The detail at the top is adorable; I love the cut. The cork pad is comfortable and I can see myself wearing these all the time in my newly remodeled home. A treat for sure!
09/22/2021
Adrian D.

United States
5-stars all the way
These are more than house slippers. It's the shoe you put on the minute you wake up and keep on through dinner when you have guests over. And even better, they go far beyond the house. From brunches to local errands, they're the perfect all-day-every-day slip-on shoe. Feet don't sweat, leather doesn't wrinkle and they hold their shape perfectly even after months of wear. Big fan!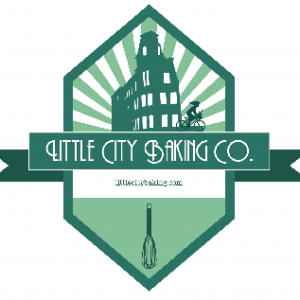 D
07/16/2021
Danielle

United States
So thankful to have found Dooeys!
I spent a year researching sustainably and ethically made house shoes/slippers that did not look like... traditional slippers (i.e., I don't care for the moccasin or knit sock look), and when I found Dooeys, I was so happy to have found what seemed to be the perfect design. I was hesitant to order with limited reviews, but I am so glad that I did. At first I ordered the loafers, which were gorgeous in blush, but I could tell wouldn't be the right fit for my foot. Jordan provided helpful guidance in selecting the perfect size in these House Mules in Black, the replacement pair was shipped super-quickly, and I have now been wearing my Dooeys for about a month. They are so comfortable, and my husband keeps commenting on how much he loves the look of them. I would definitely encourage anyone on the fence to go ahead and support this values-based small business, not just because of the sustainable aspect, but because the product is fantastic!
12/31/2020
Carol

United States
Super Comfy House Shoes
I love having these house shoes. The insoles are super comfortable and provide the arch support I need while making me feel put together at home.